---
Sometimes a little inspiration can go a long way. When my motivation dips and I'm struggling to get back to the barbell, I like to tap into interesting characters in the world of powerlifting and bodybuilding.
There is no more fascinating personality than C.T. Fletcher. And if you're looking for a punishing routine in the gym, the CT Fletcher workout programs will leave you shredded and shattered and, eventually renewed and restored.
He's a great example of a, "Get Old, Stay Fit" mindset.
Humble Beginnings
C.T. Fletcher has a great story. He was born in Pine Bluff, Arkansas but moved to the Los Angeles area when he was just one year old.
He eventually joined the U.S. Army and became interested in martial arts. After obtaining a second-degree black belt, he began learning about bodybuilding and weightlifting.
Returning from the U.S. Army, CT was newly married and applied at the U.S. Postal Service for a job as a mail carrier. Over the next few decades, C.T. developed a passion for weightlifting and growing muscle.
Along with raising seven children, Fletcher won several bodybuilding competitions, including 3 titles at the World Bench Press Championship. Fletcher also grew his reputation as a powerlifting champ as a three-time winner of the World Strict Curl Championship.
Near Death Experience
On his website, CTFletcher.com, he discusses his poor diet over this period of bodybuilding. He was focused on growing muscle and consuming excessive amounts of protein.
To make matters worse, his fuel of choice was fast food. The decision would catch up with him and his heart health, which was deteriorating quickly.
In 2005, CT was rushed to the Long Beach VA Hospital for immediate open heart surgery. He was lucky to be alive, but a successful surgery left CT muscleless, and it was months of recovery before he could even function.
He calls this a "torturous, humbling experience" but decided to make good on the second chance he was given.
By 2016, CT Fletcher was back. With the adoption of a healthy lifestyle and clean diet, he opened his own gym in Signal Hill, California, called the Iron Addicts Gym.
He's also started a hugely popular youtube channel where people worldwide can have their own personal trainer through videos.
His workout routine focuses on traditional sets of basic maneuvers such as the hammer strength lat pulldown and seated dumbbell bicep curl.
---
The Superman of Compton
Many of the CT Fletcher workout routine youtube videos feature high-repetition training targeting specific muscle groups.
The videos push viewers to get out of their comfort zone and feature entertaining CT Fletcher quotes along the way. He's been known as the voice of truth by overcoming near-death heart and health problems and eventually a heart transplant.
CT has come all the way back with a great physique by following a basic diet plan and hard work in his gym.
CT Fletcher has many nicknames, but one that has stuck over the years is "Superman of Compton," since this is the neighborhood he moved to when he was just one year old.
A slogan he's often overheard shouting is, "ISYMFS," meaning, It's Still Your M-F'in Set!" He attributes this phrase to his mother, who said it to a young Fletcher for a long time as a kid. He's never forgotten the motto.
The C.T. Fletcher Workout Programs
His lifting methods are somewhat unorthodox, where he relies on instinct more than an exact list of sets and reps.
He does as many repetitions as possible in his training sessions until there's nothing left in the tank. It's known as the "one-movement workout" (OMW)
Just by looking at him, you can see that CT's training style focuses on his arm and chest workout. Massive arms, thick chest.
---
Again, CT Fletcher doesn't follow a specific set and rep count; he relies on high-volume, and reps to failure of a single muscle group.
This will cause a different number of reps depending on how much energy you have a any given time and the number of heavy weights on the bar.
Here's a sample of what the CT Fletcher workout programs will bring –
CT Fletcher Arms Workout
Triceps pushdown superset
Single-arm dumbbell curl to failure
Incline dumbbell curl to failure
One arm preacher curl, 2 sets to failure
Close grip chin-ups, x2 to failure
Gauntlet for triceps
Tricep kickback with dumbell, 2 sets
French curl to failure x4
Triceps extension, Triceps press
Biceps cable curl
CT Fletcher Chest Workout
Incline bench cable fly
Incline dumbbell press
Barbell bench press
Wide, normal, and close grip chin-ups
CT Fletcher Shoulder Workout
Single-arm dumbbell press
Side lateral raise
Barbell press
Bent-over dumbbell lateral raise
CT Fletcher Back Workout
Straight arm pushdown, 3 sets
Hammer strength lat pulldown, 3 sets
Bent-over row, 3 sets
Close-grip seated cable row, 2 sets
CT Fletcher Leg Workout
Hack squat, 4 sets
Barbell squat, 3 sets
Seated machine leg curls, 4 sets
Leg press, 4 sets
---
READ more about my wellness methods, experiments, and trials –
---
One Movement Workout Plan
Let's get into a little more detail on OMW, since it's such a unique approach.
One of CT Fletcher's signatures is The One Movement Workout Plan. The OMW is meant to punish and restore one workout session at a time. That is, one single exercise for the entire workout on that particular day.
You can imagine what that means for a particular set and rep count. The totals are insane, for certain exercises Fletcher will do hundreds of reps of a single exercise over a number of sets. And that's his workout for the day, he's done.
This is hypertrophy to the extreme. The One-Movement Workout training program might not be for everyone, but you should give it a try first before you knock it.
Maybe he doesn't know the reps or exact quantities of a specific muscle group on a given day, but he goes to failure.
Even though he might be doing a 2-hour arm workout, nobody can say CT Fletcher's workout routine is dull or boring.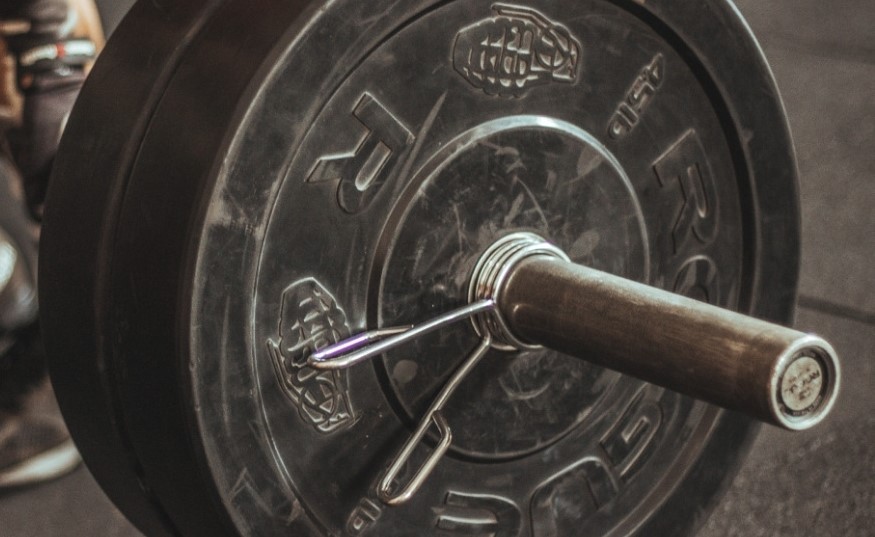 CT Fletcher Diet
To say that CT Fletcher's diet is a vital part of his fitness lifestyle would be an understatement. He focuses on a healthy diet as the most important thing and has never been stronger.
Along with his own line of supplements, CT focuses on a large percentage of protein and carbohydrates for his workout fuel. His goal is to keep his fat intake to just ten percent of the entire daily amount.
Here are a few samples from his daily meal planning to ensure he's getting all the essential nutrients.
---
12-egg omelet with egg whites
2 cups of raw vegetables
8 ounces of turkey or chicken breast
Fresh salad
Albacore tuna
2 cups raw veggies
Cup of white rice
2 large ground turkey burgers
The CT Fletcher Workout Programs and Lifestyle
Through social media channels, CT Fletcher has been able to connect and share his story with millions of people worldwide.
In one of his videos, he talked about how grateful and humbled he is by the opportunity to share his story.
From a multi-time world champion in bodybuilding and three-time world bench press champion to near-death and open-heart surgery, CT has an amazing story to tell.
He's bigger and bader than ever and sharing the CT Fletcher workout programs and all that he's learned through his YouTube channel.
---
READ about great breathing and longevity practices –
Yoga Nidra Script for Sleep and Mental Health
The Magic of Pranayama Breathwork
How to Improve Your BOLT Score
---
Additional Resources –
Long-Term Strength Adaptation, A 15 Year Analysis of Powerlifting Athletes – PubMed,NIH.gov